In order to change your location:
- Hover over to the icon
- Click on
- Click on
- On the page that comes up now, start typing the name of your city/town or zip code and you'll see a list of matching locations. The more you type, the more specific the list will become.Once you see your location on the list, click it.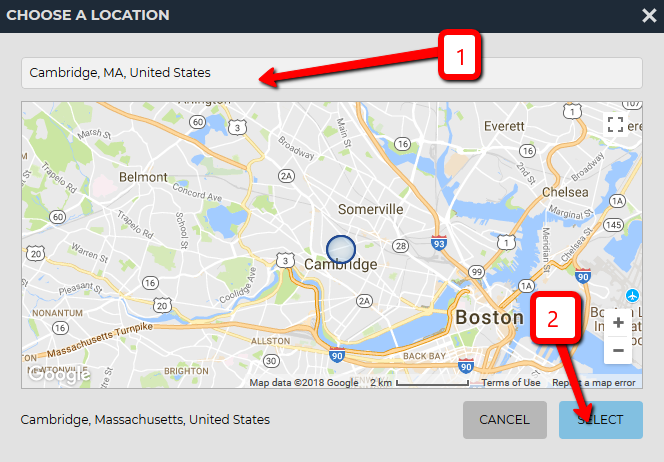 - Or you can pick a spot on the Map
- Select a location from the list.
*Note: This will be the location displayed to everyone on the site.
- Select a location from the provided list
- Click
and then
- Finally, scroll down and click